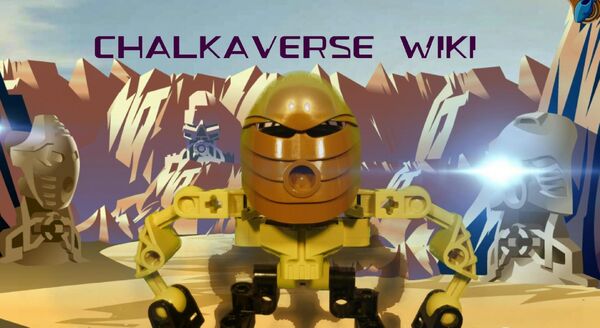 Welcome to the Chalkaverse Wiki!
This wiki will be solely about the Chalkaverse, which includes many different subjects (currently Bionicle and Star Wars, with more to follow). Know that no mercy will be given to vandals, as Chalk may eat you. Thank you!  - Chalk33.
About this wiki!
As stated above, this wiki is a encyclopedia about the Chalkaverse, which can be edited by anyone! (Except vandals. Vandals smell like moldy bologna!) The Chalkaverse wiki is also not meant to be bland or boring. If anything, it can be weird, funny, exiting, anything besides boring (people don't wanna read about boring things!) and it has to be about the Chalkaverse! No exceptions (unless you want to be vaporized)!
The Chalkaverse also primarily focuses on BIONICLE and Star Wars, however, it will get to the next couple of phases, which will eventually lead up to a whole universal encyclopedia of NONSENSE! So that is why this project is so unimportant!
So have fun editing! (unless you're a vandal. Than have a horrible time!) And remember to eat plenty of cookies. They're bad for your arteries fun!
Rules
Like any wiki, we have some house rules. Here are the wiki rules:
No swearing or pornographic material. This is a all-age friendly wiki for everyone.
No political or religious bashing or talking. This is a ethic-friendly wiki as well.
No tricking or rusing or trolling. It would be rude.
Respect others! The admins have to, so do you!
No vandalizing pages. You could get into some deep trouble if you do so.
Ask permisson from an admin if you want to make a new subject!
Keep the peace!
Latest activity on the wiki!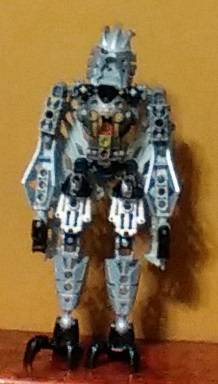 Affilations
The Custom Bionicle Wiki, where this universe all began!
WIKI NEWS!
NEWZ
Add some Newz
We have 3 wikicons up and running! Also, the Star Wars content is slowly coming to fruition :D!
New Feature: Twitter box for our wiki!
Coming soon: Wikicons and Star Wars content!
Chalkaverse achievements have been created!
Chalkaverse wiki has it's first admin!
Chalkaverse wiki has officially launched! (No, we are not rocket scientist.)
Community content is available under
CC-BY-SA
unless otherwise noted.